Hair Extensions in Edinburgh
CONFIDENCE TO SHINE
Why Choose Crown Couture?
Best Hair Extensions In Edinburgh.
Highest Quality Hair Available.
Instantly Transform Thin, Limp Hair Into Thick, Luscious Locks.
Carried Out By A Team Of Specialists.
Award-Winning Products.
Hair Will Look 100% Natural.
At CrownCouture, we understand how important hair is to a person's confidence and that's why we offer the best hair extensions in edinburgh. We know that by changing the way we look, we can change the way we feel about ourselves. Whether you're looking to transform your look completely, or just add length or volume, our hair extension team will help you build the confidence you need to shine – both inside and out.
Our hair extension services are renowned for quality and ease, with customers travelling from all over Scotland, the UK and beyond to our salon for hair extensions in Edinburgh. Handsourced with the utmost care, our hair extensions will instantly transform thin, limp hair into thick, luscious locks. 
Our experienced team of specialists have honed their skills and knowledge over the years – and we pride ourselves on using the best, highest quality hair available. Nikki Martes, owner and driving force behind CrownCouture, has travelled the globe to find the best products for her clientele – and all hair must pass Nikki's quality assurance checks before it's fitted.
As true hair extension experts, we can help you create the hair you've always wanted. And because we know what we're doing, it will always look 100% natural. Find out more about our award-winning products and services below.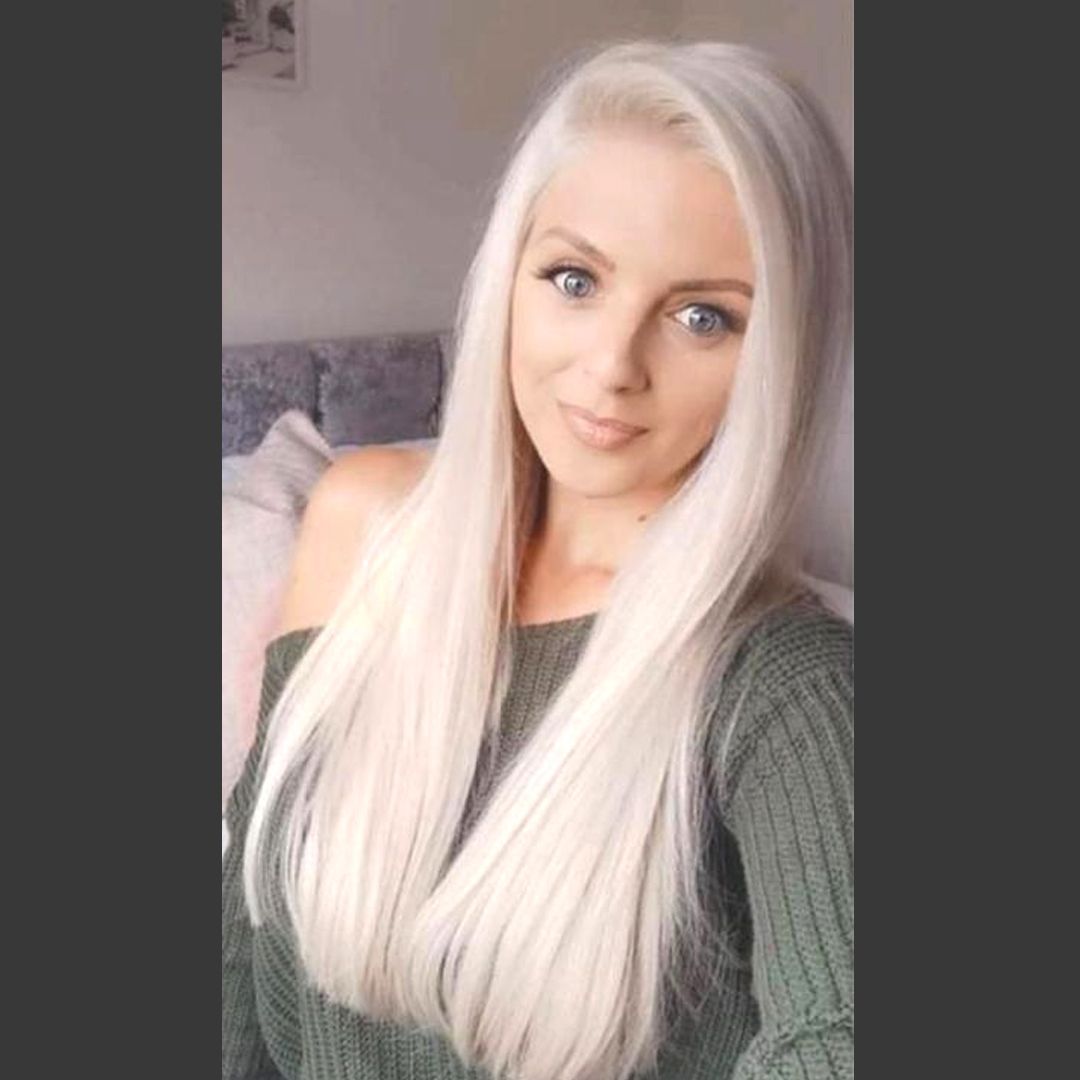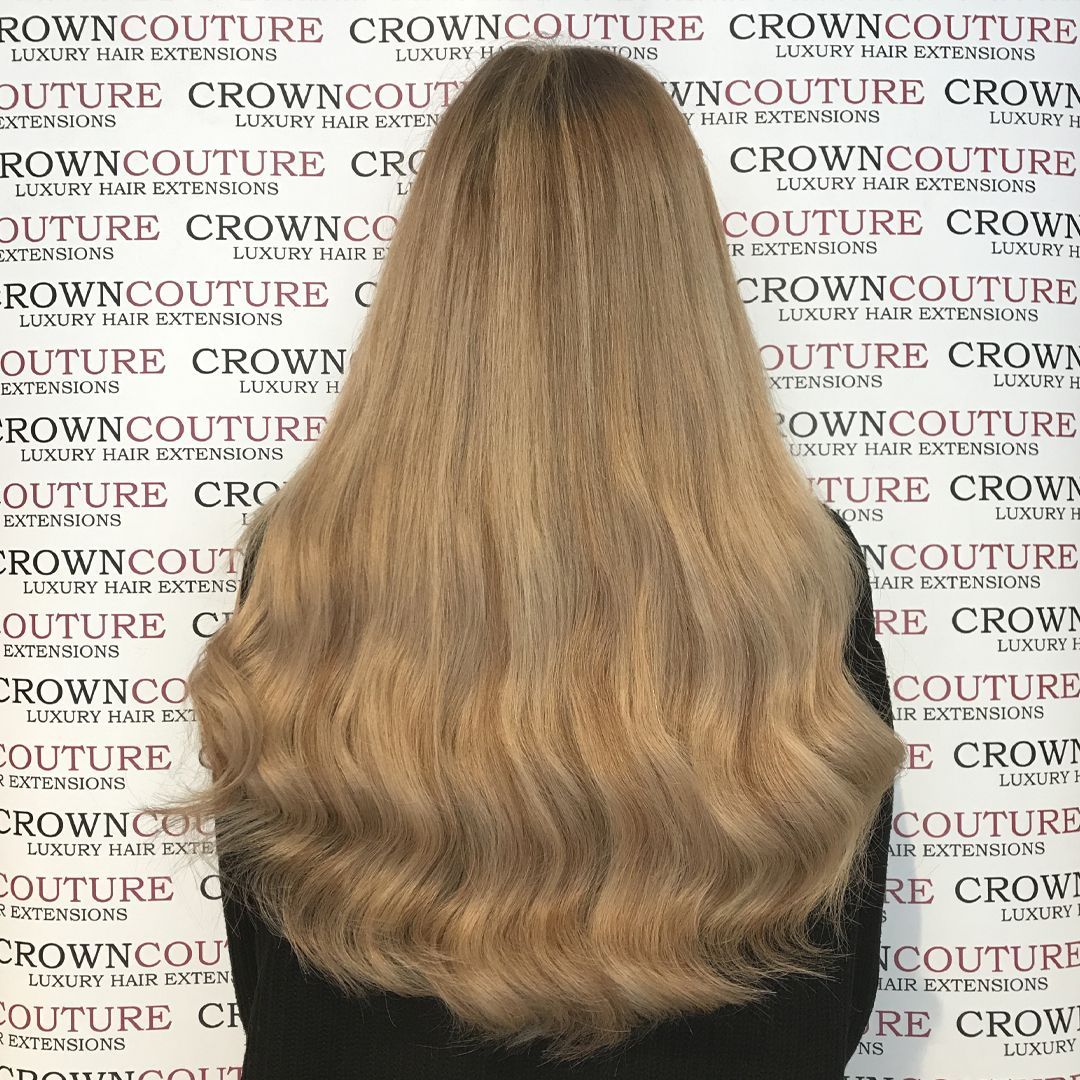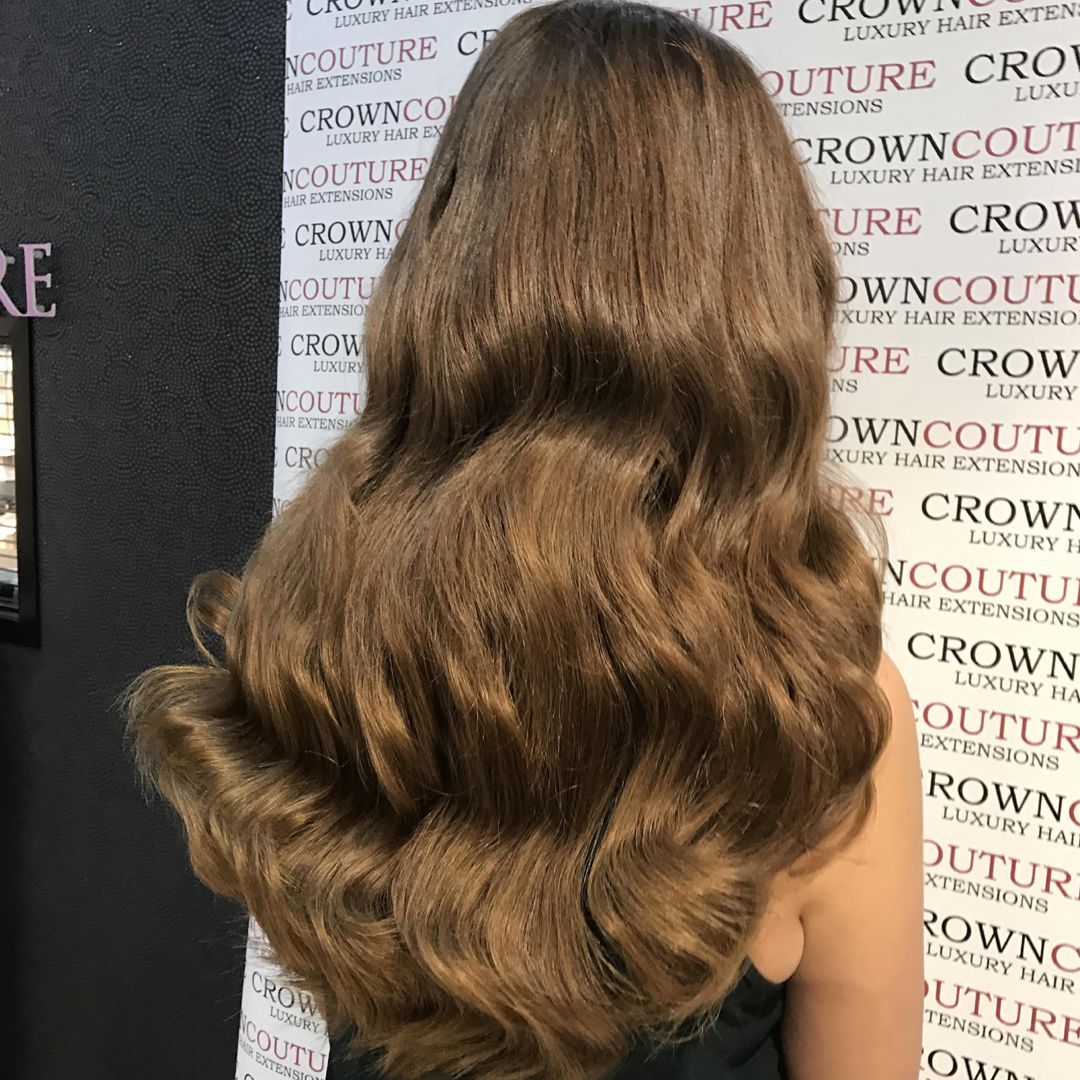 HAIR LOSS SPECIALIST EDINBURGH – CLIENT TESTIMONIAL
Lauren, Edinburgh
It was just exactly what I've always been searching for since being so young…I just love it, I love everything about it, I'll never go back.
Monique
I am SO thrilled with my new lease of life! My hair is incredible, it's MORE than I could have asked for. I feel the same as if I was a middle-aged man who just bought a new Ferrari! 😀 I have had lots of compliments. But most importantly is how it makes me feel. I am no longer hiding, I feel like I can fly now!! You girls made me feel very welcome and comfortable. You were both wonderfully generous with your time and attention, you cannot buy something like that. You girls are stars and with your time and effort those who sit in your chairs are transformed into stars also. Thank you so much again. I cannot thank you more. I had a fun day with you as well as getting the hair of my dreams!
Lorraine and Niki at Crown Couture are very welcoming and knowledgeable about hair extensions and toppers. They go the extra mile to explain various options to suit the client and help to alleviate any concerns or issues you may have. There is no pressure or rush to make an immediate decision as to what you would like to do. I am a repeat customer and all things considered a relaxing and experience awaits you, I would highly recommend using them
I can't recommend Crown Couture highly enough. I dealt with Lorraine but they are both fantastic, so knowledgeable, put you at your ease and fulfil what they promise . I got a topper and it looks great.Thankyou ladies 
Got a hair replacement piece fitted as I had no confidence with my hair, it was very thin and broken. Could not recommend this enough!! The confidence I now have in my hair is amazing and I would not be able to go out without it. Top quality service and top quality staff!
I always recommend Crown Couture to my clients. I got my hair extensions for my own wedding four years ago and continue you to get my hair from the salon.
The girls are proper professional's at what they do and are extremely knowledgeable on hair. The new hair replacement system they have created for my hair is a life changer….I couldn't recommend them enough!!!