INVISILOCKS
CrownCouture has developed its very own trademarked 'INVISILOCKS' system.
The INVISILOCKS system is based on the traditional micro ring hair extensions technique; but the technique has been refined to produce a much smaller, flatter, and secure bond. The copper tubes/rings have been developed to fit perfectly with our CrownCouture stick tip hair, creating a durable yet comfortable, and virtually undetectable, bond.
INVISILOCKS are one of the smallest and most subtle hair extension techniques on the market today. Installation and removal is extremely straight forward. INVISILOCKS are ultimately tiny rings which securely 'clamp' the extensions in the hair – they will stay put even through the most physical of activities.
This method is free from glue, heat and potentially damaging chemicals which can ultimately endanger the health of the natural hair. INVISILOCKS extensions will last 3-5 months in the hair before needing to be removed, re-installed or re-positioned.
Our INVISILOCKS come in a variety of colours, thus blending in with the natural hair colour for a flawless finish.
For further information on INVISILOCKS hair extensions, please contact our Edinburgh salon for a free no-obligation consultation. During consultation you will be taken through the fitting process in detail, you will be shown the various types of hair offered, and you will be advised of necessary aftercare and products.
WHY CHOOSE INVISILOCKS FROM CROWNCOUTURE:
100% NATURAL LOOKING

CAN ADD LENGTH AND VOLUME

EXTREMELY DURABLE

ALLOWS FOR SEVERAL COLOURS TO BE CUSTOM BLENDED SPECIFICALLY TO MATCH EVERY CLIENT CREATING A FLAWLESS FINISH

REUSABLE HAIR

SAFE FOR THE NATURAL HAIR – NO GLUE, HEAT OR DAMAGING CHEMICALS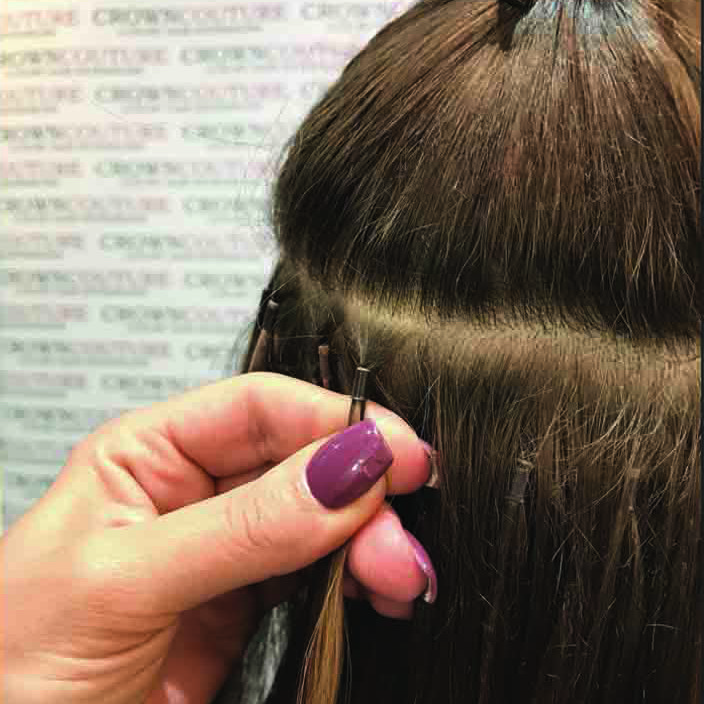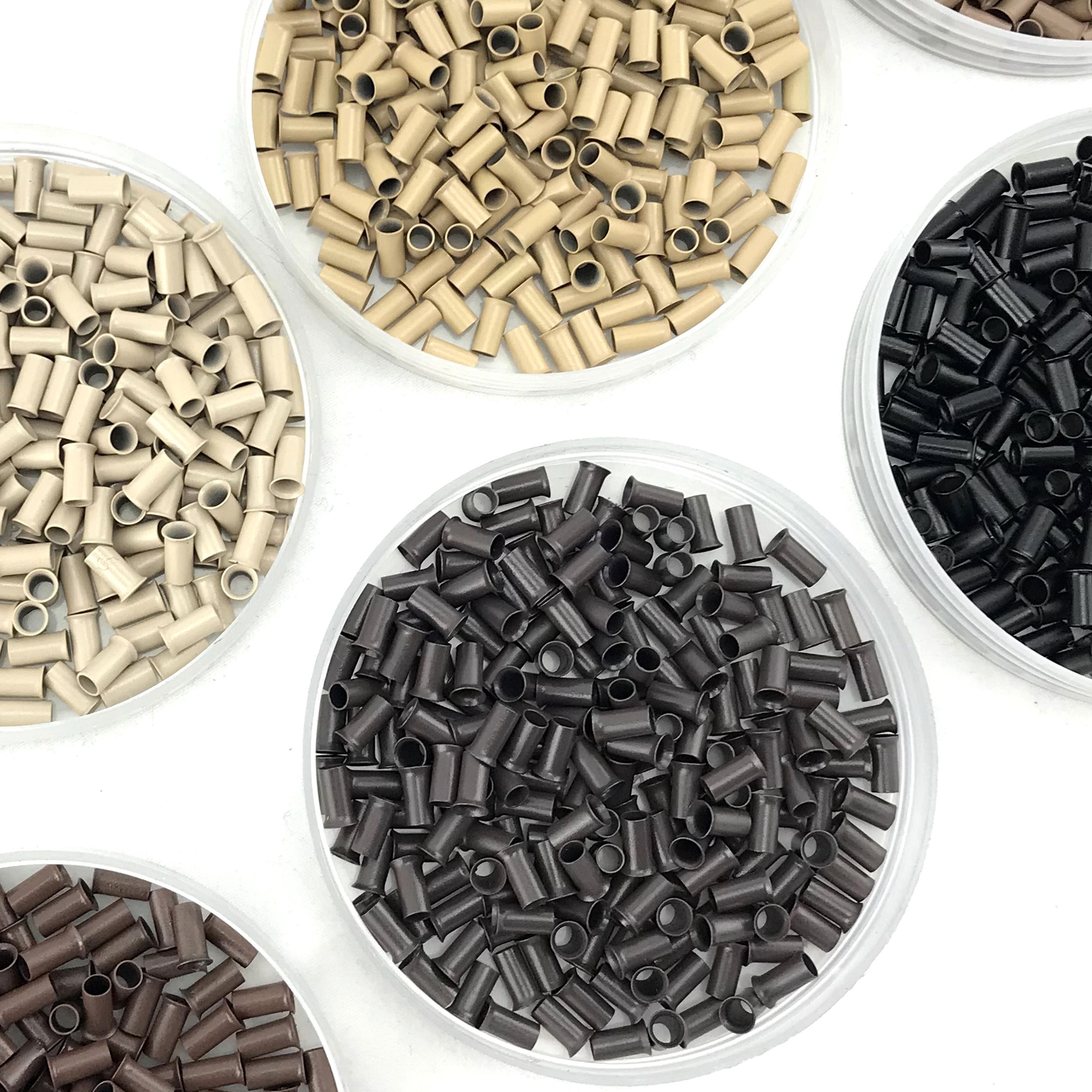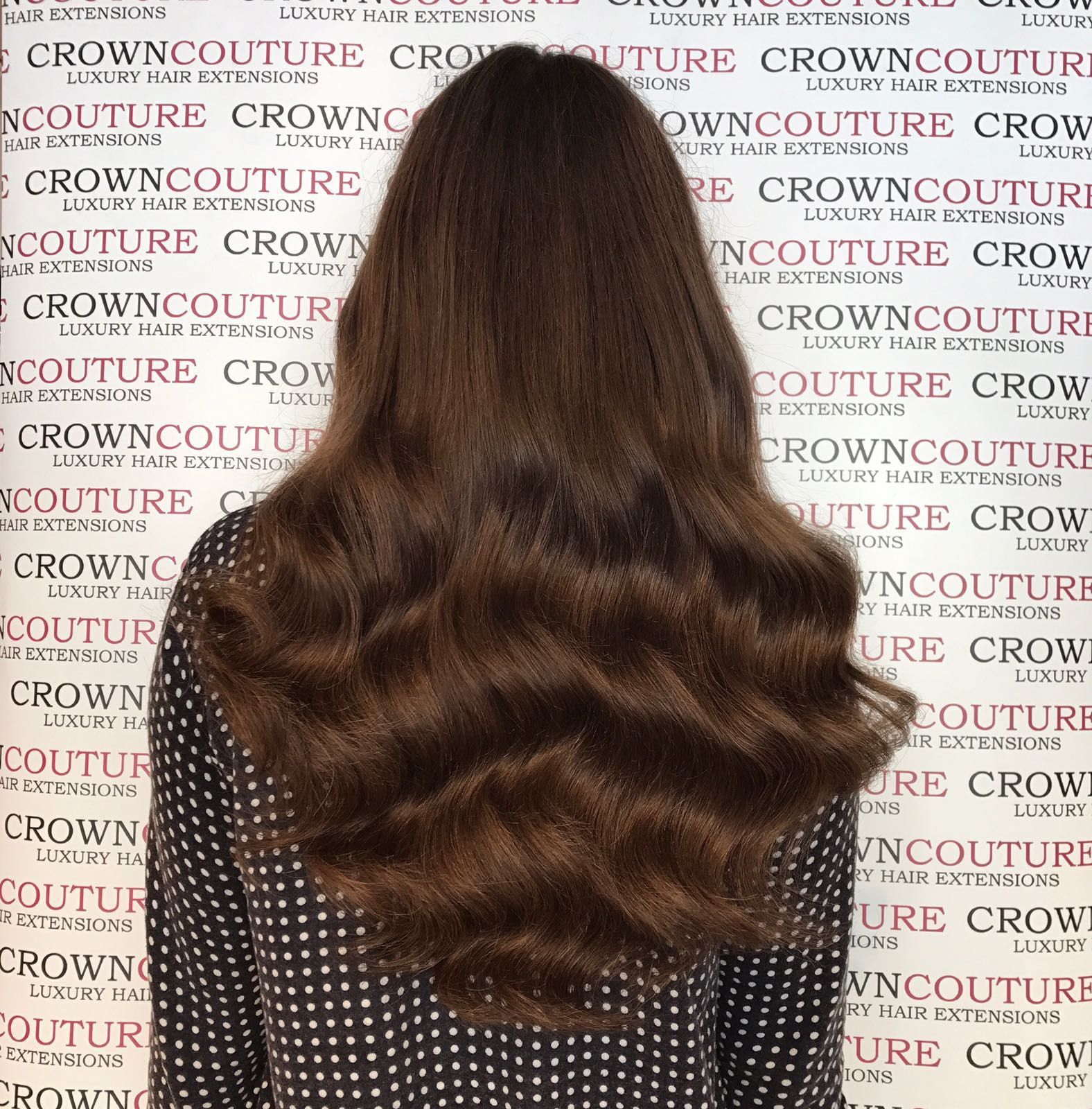 NATALIE RANKIN
Have been going to Crown Couture for around a year now after being referred from my friend. I always get lots of compliments on my extensions! The quality of hair is great and has been reused over and over again. The salon is beautiful inside and the girls are always lovely and do anything to help you get in for your appointment. I wouldn't go anywhere else now!
ZOE SHAW
Absolutely love the salon, Nikki, Lorraine and Claire are brilliant – so knowledgeable and friendly. The hair is the best quality you can find. I've managed to keep my hair extensions for nearly a year and it still looks amazing! I couldn't go anywhere else…If your unsure of where to go then I can't recommend this salon enough!
JESSICA MARTIN
Amazing salon, my hair extensions are absolutely fantastic and the best quality I've had in years.
CAROLINE CUNNINGHAM
Every time I come in to crown couture to get my extensions the girls are so lovely and get an A class service. I have just had my hair refitted for the 4th time and it still feels brand new and looks amazing. Wouldn't go anywhere else for my extensions 🙂 xxx
NUALA RAMAGE
Been coming here for years, such a comfortable atmosphere and always an amazing job. Wouldn't go anywhere else, best extension specialist in Edinburgh!
LAURA FRASER-TILUS
I've been going to Crown Couture for about 6 years and they are amazing! I currently live in London but travel up to Edinburgh a couple of times a year just to get my extensions done…that's how good they are! The hair is amazing, so beautiful, and they never come out. Everyone always compliments me on how nice my hair is. The girls are also so lovely, they make getting extensions done a pleasure 🙂 I thoroughly recommend!
STARLA NAT
Been following Crown Couture for the past few years and had various hair pieces and finally decided to get invisilocks back in December. I can't fault this hair! I've been wearing hair extension for years and this is by far the best hair I've ever had. Even after 3 months of constantly styling and washing they are as good as new! Nikki and Lorraine are total professionals!!
EMMA MACDONALD
I've been getting my extensions done with Crown Couture for 5 years – wouldn't go anywhere else!! The girls are fantastic!! Nothing is too much and they always go out of their way to get my extensions done quickly for me travelling back and forth from Inverness! They do such a great job of my hair and I always leave feeling fab! Lovely, friendly, welcoming, hard-working girls!! Highly recommend!! Xxx
DONNA LEE
EXCELLENT! I have been a customer for a few years now and have never been disappointed. Expert advice, superb quality hair and second to none customer service. The girls work hard and it is evident they take pride in their clients and business.
LILIAS BOXALL
Being going to Nikki for 5 years, people comment on how lovely my hair is…. Little do they know it's not all mine….friends comment on how natural looking it is , would definitely crown couture to anyone thinking about having extensions .
Great service, experts in hair – individual extensions look amazing will definitely be back!
Best hair I've ever had!! The ladies here are so lovely, patient and very knowledgeable about everything hair. Never going anywhere else for extensions 🙂 100% worth the price, couldn't recommend Crown Couture enough x
This was my first time getting extensions as i have always had their clip ins and i am so glad i finally got them at Crown Couture. Nikki and Lorraine were so helpful with the whole process of getting extensions . I am so happy with my hair as it looks so natural and the colour match is perfect. They did an amazing job!! Definitely recommend, they are fab xxx
I've been coming to CrownCouture now for three years and would not trust anyone else with my hair. Total experts and my hair is exactly what I want every time. They also care for the condition of your hair and recommend the best extensions for you. Personal and a fun in salon experience- couldn't recommend highly enough!
Lorraine and Nikki are the most amazing, professional ladies. They are fantastic and quick at hair extensions and are without a doubt the best. I've had hair extensions in Singapore , Hong Kong and London and I've never been so happy as I am with Crown Coutures service. They are exceptional
Best place to go for hair extensions in Edinburgh! I have been going there for around 3 years or so and I'm always delighted with my hair. Great customer service and colour matching. Would recommend 🙂
I would definitely recommend the crown couture salon for having hair extensions fitted. I've tried other hair extensions in the past and never been 100% happy. I love my new extensions. The colour, thickness, length and cut. They are so much thicker than I've ever had before too. IN LOVE
Amazing service the girls are so welcoming and I absolutely love my hair !! I've had a few different types of extensions by other people and I can honestly say these have been the by far the best! The hair is so thick and full worth every penny! 
I've been going to crown couture for a year and my extensions are amazing the girls are fantastic. Still using the same hair a year on, and during installation I never loose a single bond, I wouldn't go anywhere else.
Cannot recommend the girls highly enough. They always do an excellent job with my hair. I have been going to them for a few years now and provide a great service. Very friendly and welcoming. Thank you x
Amazing hair extensions, and great service lovely staff
Been coming to Nikki and Lorraine for 6 years… wouldn't let anyone else touch my hair. Amazing xxx
EXCELLENT! I have been a customer for a few years now and have never been disappointed. Expert advice, superb quality hair and second to none customer service. The girls work hard and it is evident they take pride in their clients and business.
Morag
Lorraine and Niki at Crown Couture are very welcoming and knowledgeable about hair extensions and toppers. They go the extra mile to explain various options to suit the client and help to alleviate any concerns or issues you may have. There is no pressure or rush to make an immediate decision as to what you would like to do. I am a repeat customer and all things considered a relaxing and experience awaits you, I would highly recommend using them.
Sami
Honestly cannot thank Nikki and Lorraine enough. They have given me my confidence back! I lost about 50% of my hair due to alopecia and I don't know if it is ever going to come back. The girls gave me various hair solution options and in the end I opted for a wig. It is stunning. The colour job on it is superb – its so natural and comfortable to wear. Thank you!.
Clare M
CrownCouture wigs are lovely. I have been to a few wig stores and the quality of their wigs is second to none. Would highly recommend them!
Lorraine
Lost a lot of hair post-partum which has been so depressing however the girls have restore my confidence. I got a topper which was enough to give me back my thicker locks. So grateful.
Jane
Had my mesh system fitted at CrownCouture and love it! Can't believe I have gone for so long without anything. It has given me so much confidence. It is so natural and just can't believe its mine. Girls were very professional and definitely know their stuff. Defo recommend.
Lucy
Have been going to Nikki and Lorraine for just over a year – they are the best. I suffer from trichitolomania and was really embarrassed about my hair. Nikki and Lorraine were the first people I talked to about my condition, and I am so glad I did. They made me feel so relaxed and made me realise I am not the only person that suffers from tric. Can't thank them enough.
Lucy
Got my new wig from CrownCouture and love how natural it looks.