HAIR INTEGRATION SYSTEM EDINBURGH
We are #1 specialists for the mesh hair integration system Edinburgh.
The interlace mesh integration system is a non-surgical hair loss procedure that has become increasingly popular in recent years. This is because it is a great system for people suffering from alopecia, thinning hair and hair that may be too short for extensions.
Carrying out this procedure is slightly more complex than other hair replacement systems. During the integration we would normally blend the client's existing hair with hair that is attached to a custom-made 'unit'.
Our hair replacement units are always made of a soft mesh base, and are tailored specifically to fit each client. Every unit is custom made. At CrownCouture we can create units that are for partial or full-head coverage depending on the degree of hair loss.
All of our units are made using our premium quality human hair. The hair we use is usually colour-matched to the client's natural hair. Alternatively, we can create a unit that gives a totally new style and colour for a bold new look. Once installed, the unit gives the illusion of a full healthy head of hair.
Our clients gain instant confidence as this system would normally remain attached 24/7, meaning that normal hair washing and sleeping would still remain part of your daily routine.
This system is ideal for clients with thinning hair, hair that is short all over, or alopecia with up to 70% hair loss. Normally we would arrange a consultation with our client in the first instance. During this time, we would assess the severity of hair loss and make an appropriate plan for treatment. If the client only has thinning or alopecia in the crown area, we may advise that they would be better suited to the Crown Volumiser system.
To find out more about our other hair loss solutions, including the Crown Volumiser System and our Wig & Hair Piece collections, click here.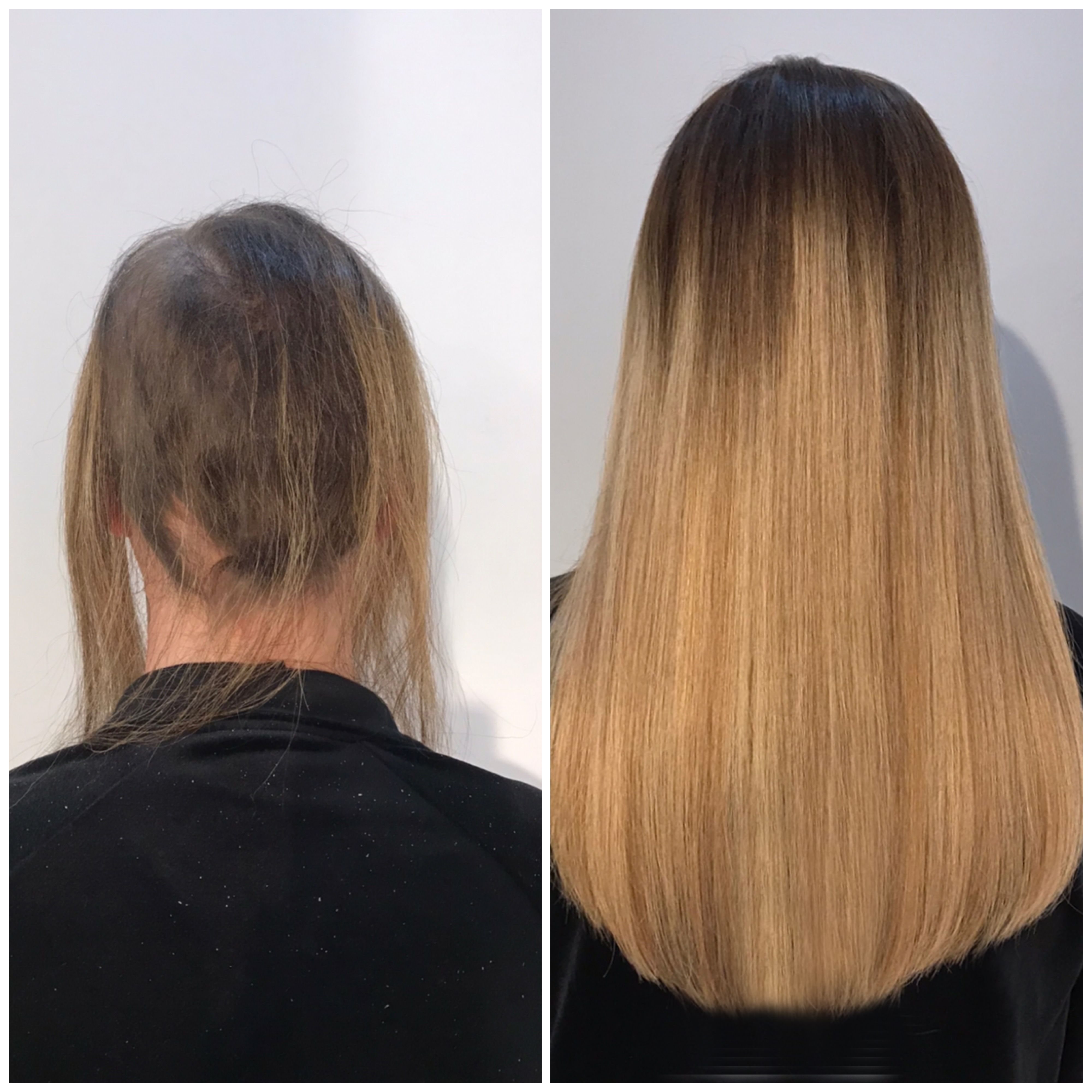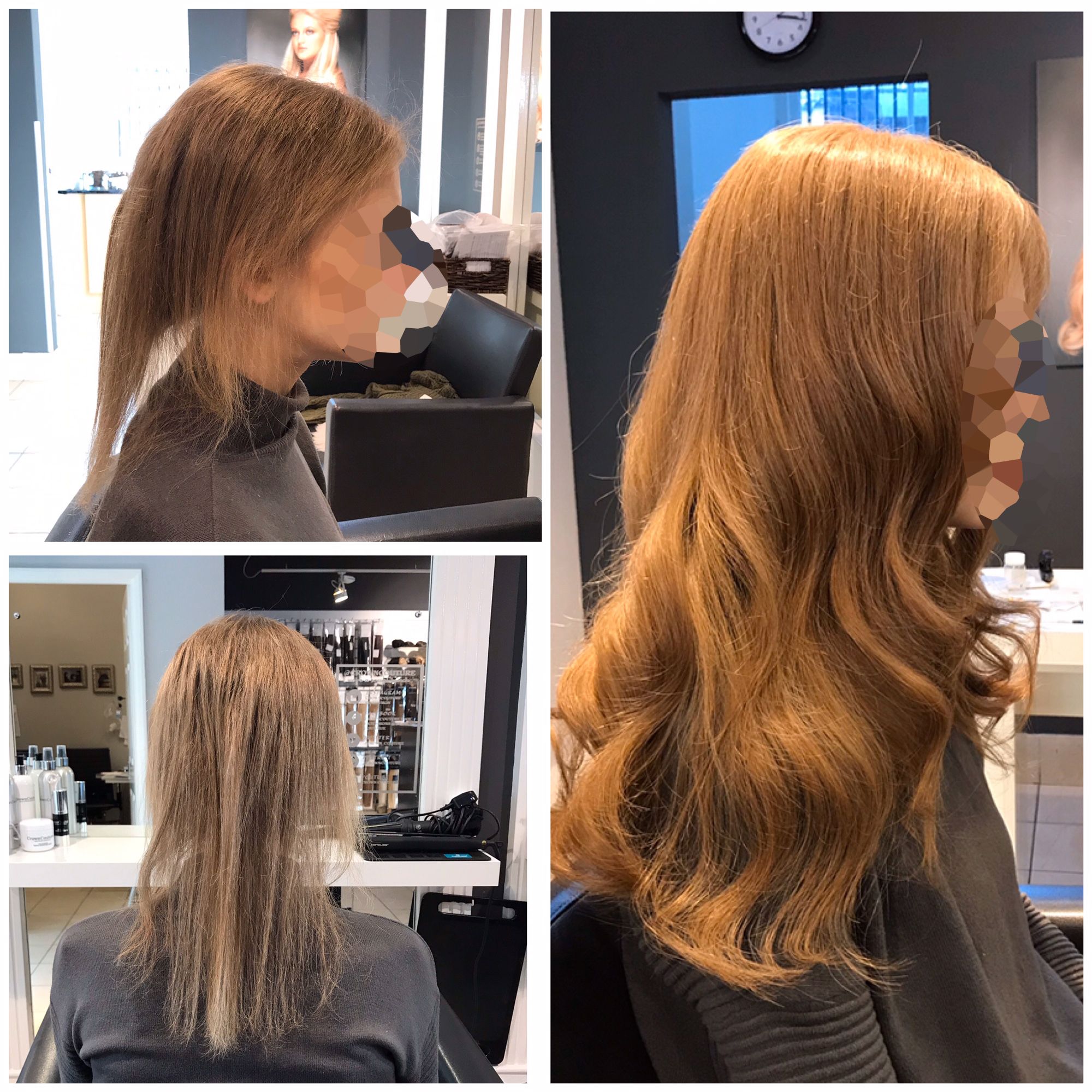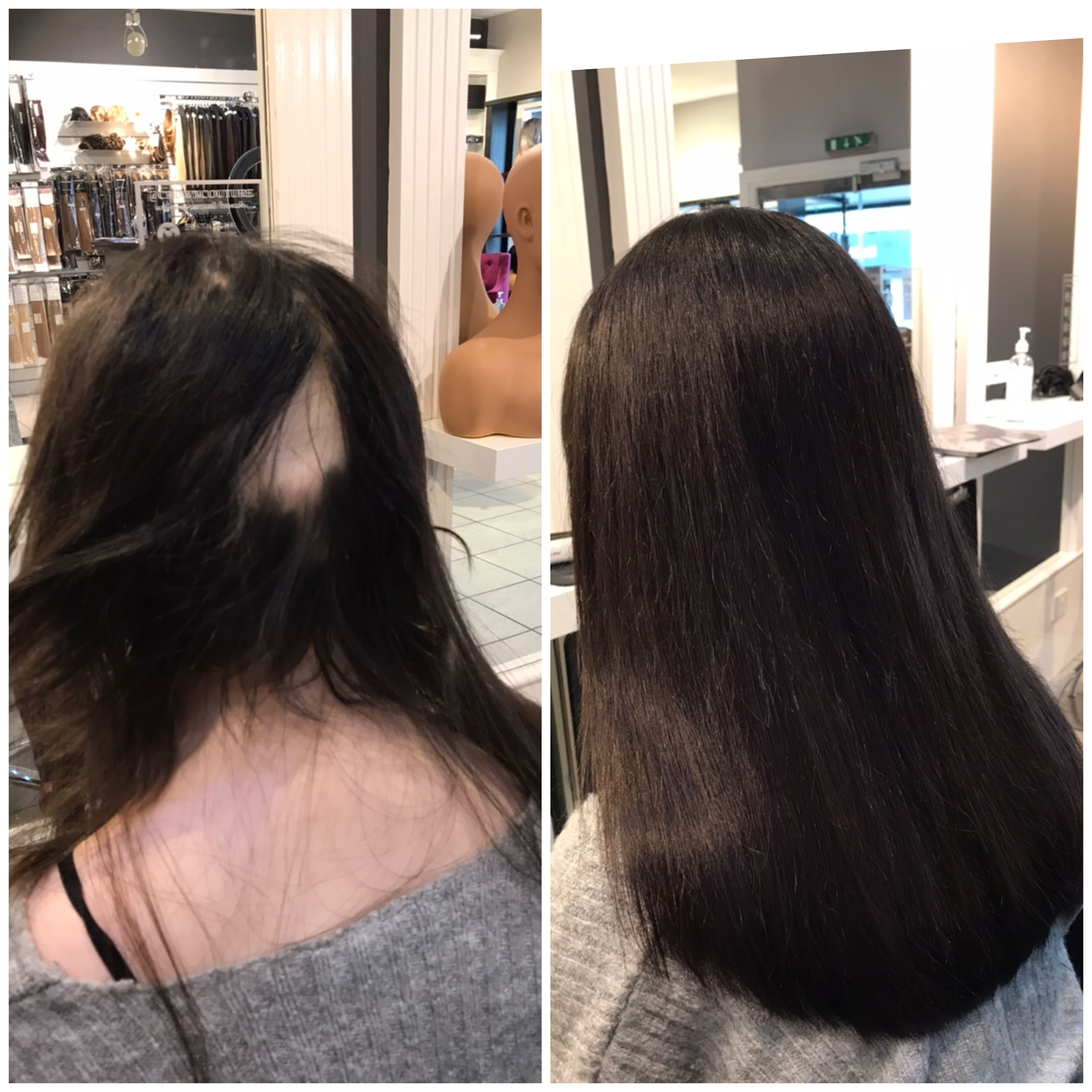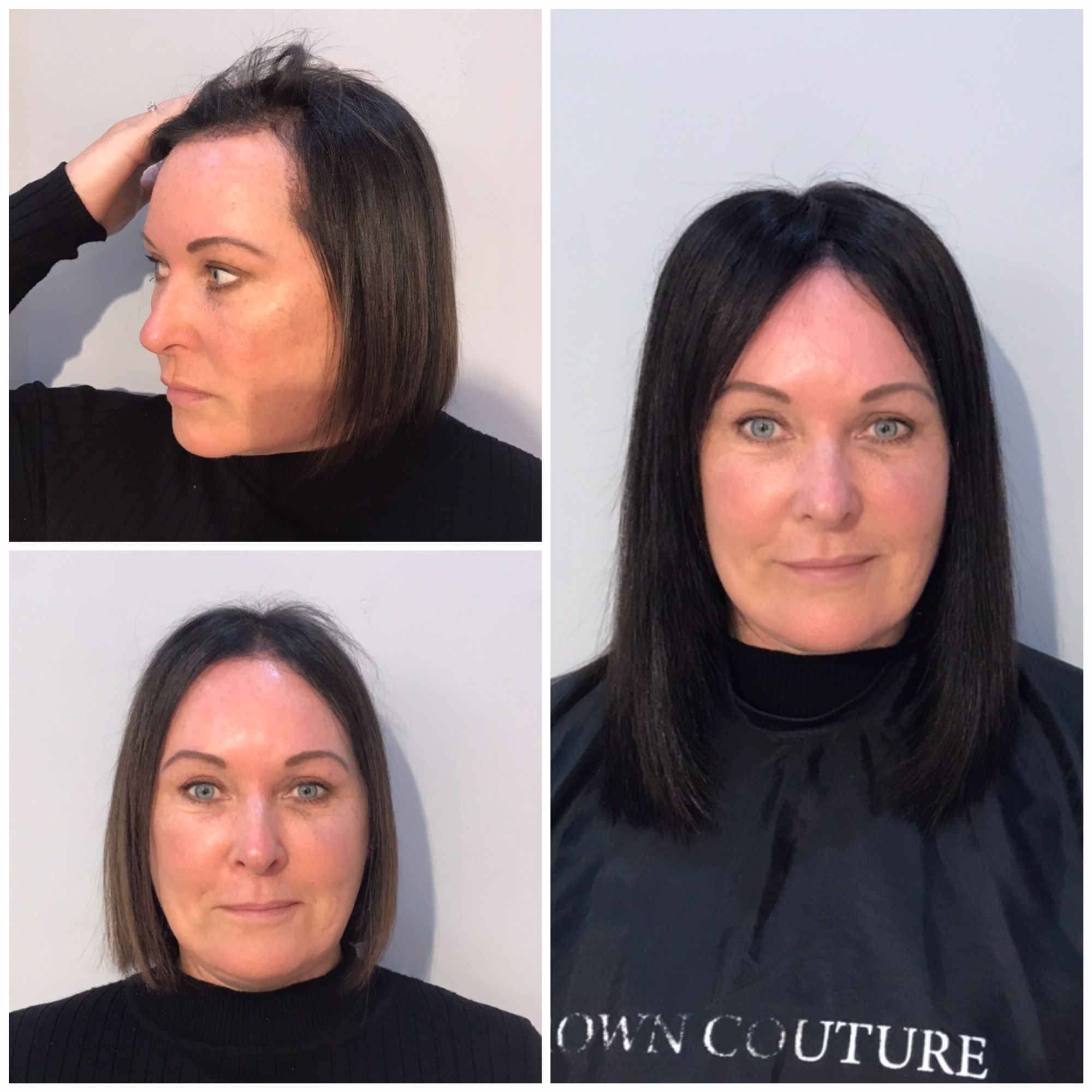 CLIENT TESTIMONIAL – HAIR INTEGRATION SYSTEM EDINBURGH
Lauren, Edinburgh
It was just exactly what I've always been searching for since being so young…I just love it, I love everything about it, I'll never go back.
Monique
I am SO thrilled with my new lease of life! My hair is incredible, it's MORE than I could have asked for. I feel the same as if I was a middle-aged man who just bought a new Ferrari! 😀 I have had lots of compliments. But most importantly is how it makes me feel. I am no longer hiding, I feel like I can fly now!! You girls made me feel very welcome and comfortable. You were both wonderfully generous with your time and attention, you cannot buy something like that. You girls are stars and with your time and effort those who sit in your chairs are transformed into stars also. Thank you so much again. I cannot thank you more. I had a fun day with you as well as getting the hair of my dreams!
Lorraine and Niki at Crown Couture are very welcoming and knowledgeable about hair extensions and toppers. They go the extra mile to explain various options to suit the client and help to alleviate any concerns or issues you may have. There is no pressure or rush to make an immediate decision as to what you would like to do. I am a repeat customer and all things considered a relaxing and experience awaits you, I would highly recommend using them
I can't recommend Crown Couture highly enough. I dealt with Lorraine but they are both fantastic, so knowledgeable, put you at your ease and fulfil what they promise . I got a topper and it looks great.Thankyou ladies 
Got a hair replacement piece fitted as I had no confidence with my hair, it was very thin and broken. Could not recommend this enough!! The confidence I now have in my hair is amazing and I would not be able to go out without it. Top quality service and top quality staff!
I always recommend Crown Couture to my clients. I got my hair extensions for my own wedding four years ago and continue you to get my hair from the salon.
The girls are proper professional's at what they do and are extremely knowledgeable on hair. The new hair replacement system they have created for my hair is a life changer….I couldn't recommend them enough!!!
Emma B
I can't recommend Crown Couture highly enoughI dealt with Lorraine but they are both fantastic, so knowledgeable, put you at your ease and fulfil what they promise . I got a topper and it looks great.Thankyou ladies 👏👏
Sam D
Would highly recommend the CROWNCOUTURE salon. My extensions are always amazing. I always get so many compliments on my hair. No one ever knows they are extensions. The girls are so lovely and take pride in their work. ❤️
Hannah
It was my first time in this hairdressers and certainly not my last, I had an LA Weave fitted and it looks unreal ! They are so friendly, welcoming and unreal at hair, good aftercare advice was also given for my hair which was so helpful ! the salon is so clean and stylish – my experience there was so relaxed and enjoyable – Thanks ladies!
Kelly
Started going to crown couture for hair extensions last year. I never had hair extensions before apart from clip ins. I'm really fussy & like thick hair as mine is thin. This place surprised me; After a year I couldn't believe that my hair extensions lasted so long, they still felt so soft and you can tell they are such good quality. Nik & Lorraine also make you feel so welcome. Wouldn't go anywhere else for hair extensions, ever!
Rachael
Best hair I've ever had!! The ladies here are so lovely, patient and very knowledgeable about everything hair. Never going anywhere else for extensions 100% worth the price, couldn't recommend Crown Couture enough x
Gaynor
I've been coming to CrownCouture now for three years and would not trust anyone else with my hair. Total experts and my hair is exactly what I want every time. They also care for the condition of your hair and recommend the best extensions for you. Personal and a fun in salon experience- couldn't recommend highly enough!
Alisha
Lorraine and Nikki are the most amazing, professional ladies. They are fantastic and quick at hair extensions and are without a doubt the best. I've had hair extensions in Singapore , Hong Kong and London and I've never been so happy as I am with Crown Coutures service. They are exceptional.