CROWN VOLUMISER – HAIR LOSS SOLUTION EDINBURGH
Do you Suffer from thinning hair in the crown area only? Our Crown Volumizer and topper systems are a perfect solution for covering fine or thinning hair specifically in the crown area.
The Crown Volumising system is made up of one unit which would be fitted discreetly and securely to your natural hair. The volumiser allows for a seamless parting finish. This unit can be fitted so that it remains attached 24/7. This means that your normal routine can continue as usual. Our Crown Volumiser is also available as a clip in-clip out system for those looking for a more flexible option. Therefore the unit can be removed for certain activities including sleeping and showering and then reattached again when desired.
Once installed, the crown volumiser gives the illusion of fuller thicker hair around the crown and frontal areas. The crown volumiser has a much faster application time and is a more affordable option than the full Intralace integration system. It will however, still produce the wow factor in the same way as the full system
The Crown Volumiser system is ideal for clients with thinning or short hair around the crown and parting area only. The client must have healthy growth across the rest of the head for this system. If the client has alopecia, weak hair or hair too short to fit extensions to the rest of the hair, they would be better suited to the Intralace hair integration system.
To find out more about our other hair loss solutions, including the Mesh Integration System and our Wig & Hair Piece collections, click here.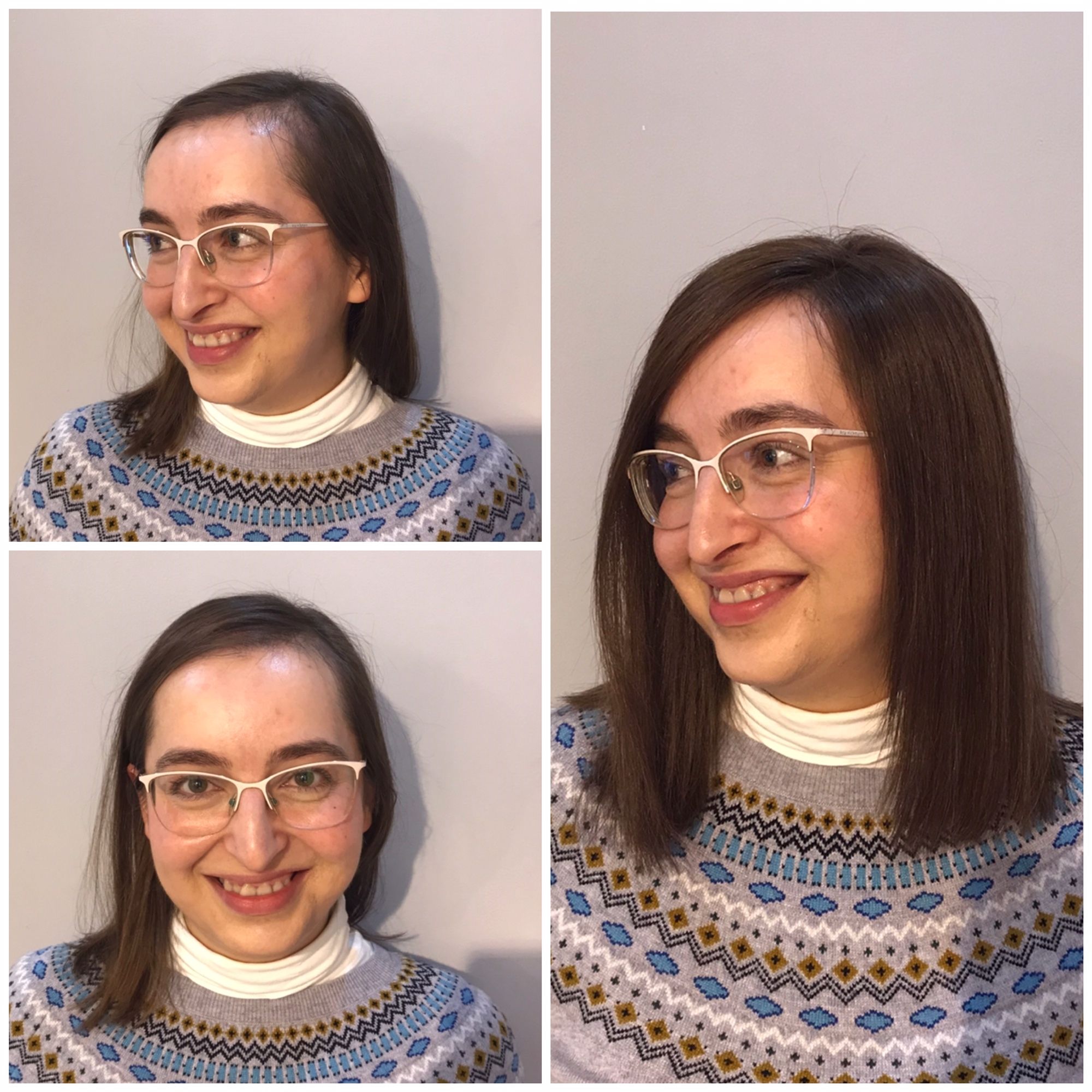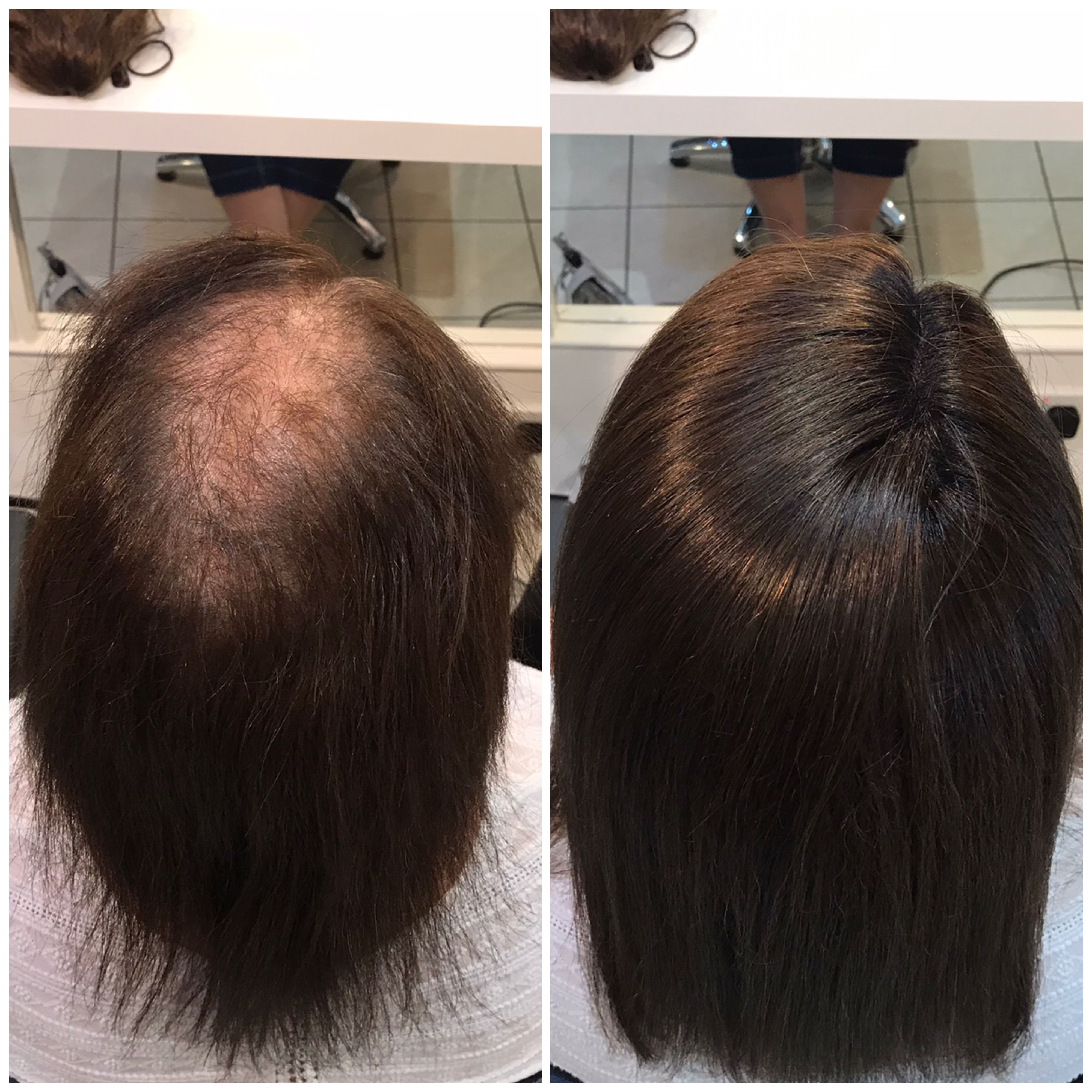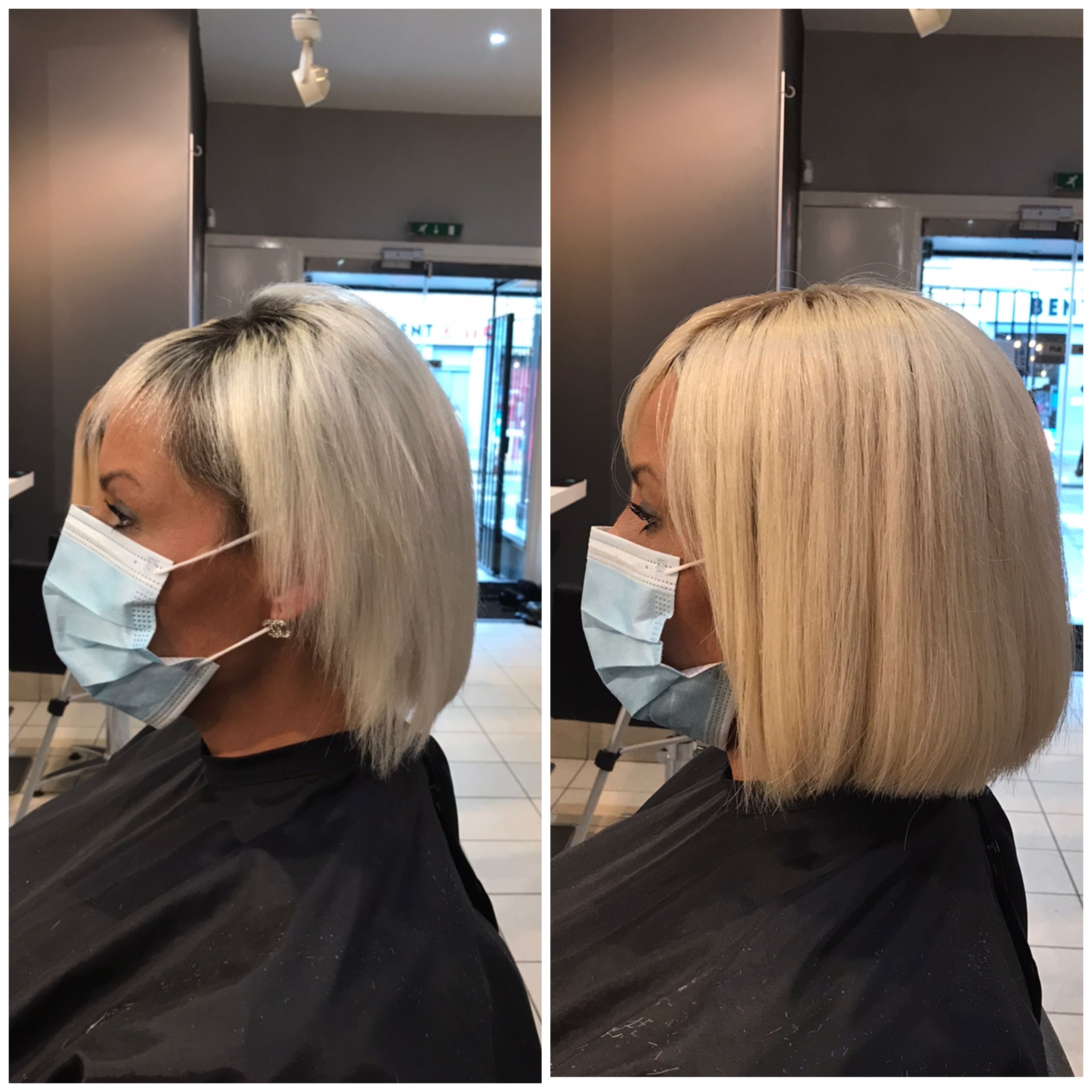 Lauren, Edinburgh
It was just exactly what I've always been searching for since being so young…I just love it, I love everything about it, I'll never go back.
Monique
I am SO thrilled with my new lease of life! My hair is incredible, it's MORE than I could have asked for. I feel the same as if I was a middle-aged man who just bought a new Ferrari! 😀 I have had lots of compliments. But most importantly is how it makes me feel. I am no longer hiding, I feel like I can fly now!! You girls made me feel very welcome and comfortable. You were both wonderfully generous with your time and attention, you cannot buy something like that. You girls are stars and with your time and effort those who sit in your chairs are transformed into stars also. Thank you so much again. I cannot thank you more. I had a fun day with you as well as getting the hair of my dreams!